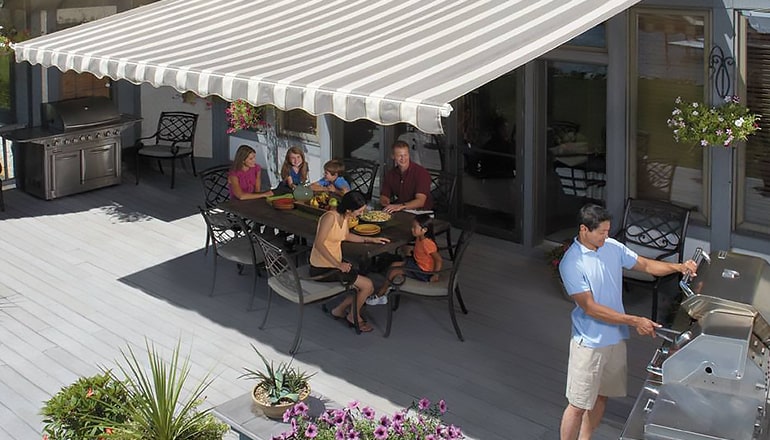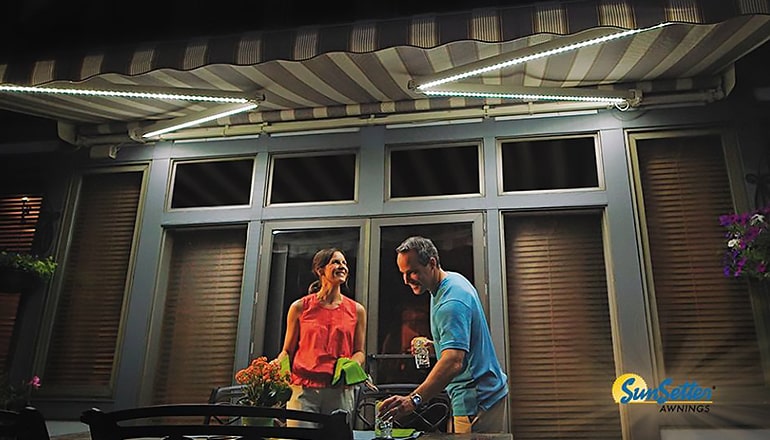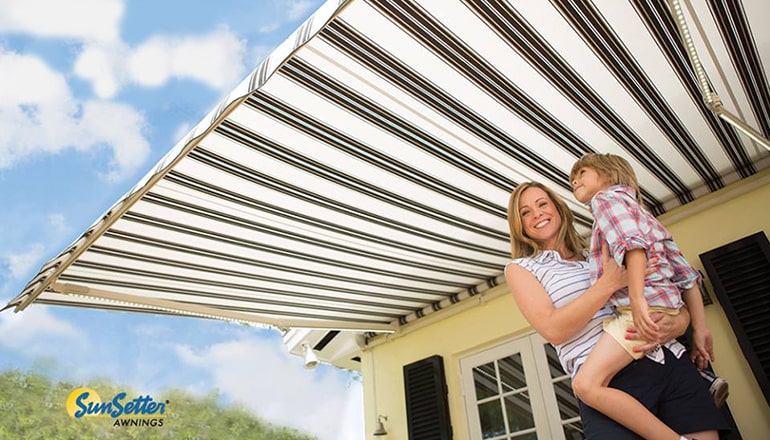 Easily control the amount of sun your patio gets this summer with SunSetter. With discreet mountings and quiet motors, you can transform the outdoors into a blossoming oasis on even the hottest days.
Made for the shade. Your SunSetter awning keeps your deck and patio up to 20% cooler.
Blocks harmful UV rays. SunSetter protects your family and pets from the sun's harmful effects.
Retracts in seconds. Just touch a button and your SunSetter rolls up and stores neatly on your house.
Our certified technicians install your awnings with precision and cause minimal disruption to your home's structure. Customize your patio awnings with state-of-the-art accessories like remote control retraction, heating, lighting and more.
Take control of your fun in the sun with innovative shading solutions. Call 1-855-299-36711-855-299-3671 today to schedule a FREE quote with SunSetter today. Summer is quickly arriving!