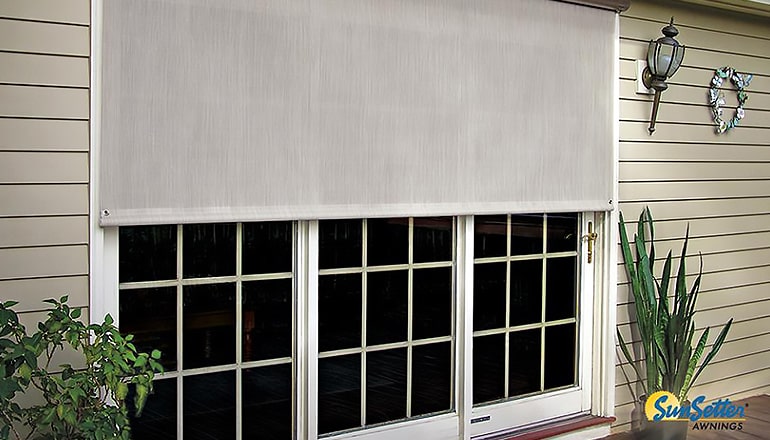 Looking for comfort and energy efficiency? Then SunSetter's durable EasyShade® Solar Screens are the complete package, blocking out the sun and wind, while letting light air into your home.
Revolutionary motor technology is quiet, quick and requires minimal effort.
EasyShades retract when you're not using them. They roll up straight and even every time.
Retractable screens are made-to-order fit your windows perfectly.
With SunSetter, you enjoy your fun in the sun with privacy and peace of mind. Our installers are masters of their craft and perform quality craftsmanship that you can depend on for years to come.
Make your outdoor activities comfortable and convenient with retractable screens by SunSetter. Call 1-855-299-36711-855-299-3671 today to schedule your FREE no-obligation quote.