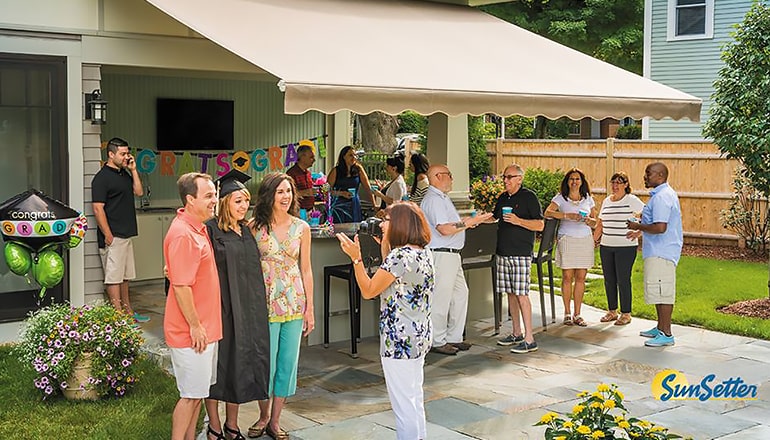 For over 30 years, SunSetter has been America's largest manufacturer of deck and patio awnings. In fact, SunSetter is installed in over 500,000 American homes. SunSetter's huge volume gives you the lowest possible prices, helping you save on your home.
Total customization. SunSetter custom manufactures your screens and awnings using precise measurements.
Exclusive fabrics and features. You choose every detail of your awning, from the color of the frame to the fabric.
Fast turnaround. Our engineers use state-of-the art technology to fabricate your screens in days.
SunSetter experts can help you size your awnings, and select your colors and features. All you'll need to do is relax and enjoy! Call 1-855-299-36711-855-299-3671 to schedule your FREE awnings quote with SunSetter today. You'll be glad you did.