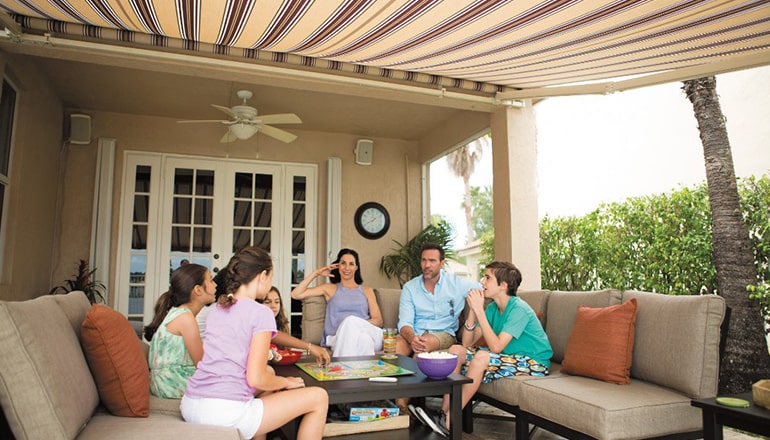 Make your patio a space where everyone comes together to relax comfortably. SunSetter has a broad variety of patio and deck awnings to shield your guests from sun and rain during those hot summer days. Within a few short weeks, you'll have an outdoor living space that's truly worth showing off.
Save money. Patio covers block heating UV rays, which will lower your cooling costs in the summer.
Any size of space. Your awnings are custom-manufactured based on your patio or deck's unique measurements. No space is too small.
Long lasting. Our strong warranty guarantees fabric, frame and motor performance for years to come.
Cooler days outside. Energy savings inside. If you've always thought that awnings for your deck or windows could help you enjoy your home, then give us a call. You'll get a free consultation and a firm quote.
Call 1-855-299-36711-855-299-3671 to schedule a FREE quote with a SunSetter today!